Last week, we partnered up with Amplitude to host a compelling evening focused on product experimentation at the beautiful Century Club in London.
We were delighted to be accompanied by some brilliant speakers. We welcomed on stage Veronica Hulea (Head of Analytics at Zoopla), Rob Beattie (Head of Digital Product at Domino's Pizza) and our very own, Stephen Pavlovich (CEO and Founder of Conversion.com).
Bringing together product practitioners and leaders from a range of different brands and industries, we wanted to share just how businesses should be using experimentation to not only inform product, but to actually define their roadmap.
We kicked off the evening with Stephen Pavlovich introducing the audience to experimentation as an engine to a successful product roadmap. He talked about how our choices are too often defined by 'position, authority and experience' or even 'gut feeling.' And, when we operate as teams, the products tend to be even worse. Or, to put it in Stephen's terms…
"Decisions by committee will always be shitty." 
Instead, Stephen suggested that the most successful companies use experimentation as a product development framework. Using experimentation not just to validate your ideas – but to define them, means you can test bolder ideas safely, creating better products for your customers. This is exactly how the likes of Facebook, Amazon and Uber work – with experimentation at the heart of their businesses.
Finally, Stephen shared his five principles of product experimentation:
Experiment to solve your biggest problems.
Be bold.
Test early and often.
Start small and scale.
Measure what matters.
To learn more about Stephen's five principles, read his blog post on Product Experimentation.
Next up on the stage, we welcomed our first guest speaker, Veronica Hulea, Head of Analytics at Zoopla. Veronica holds years of experience in market analytics as well as product optimization. She shared her insights on how you can evolve your product without killing your conversion rates.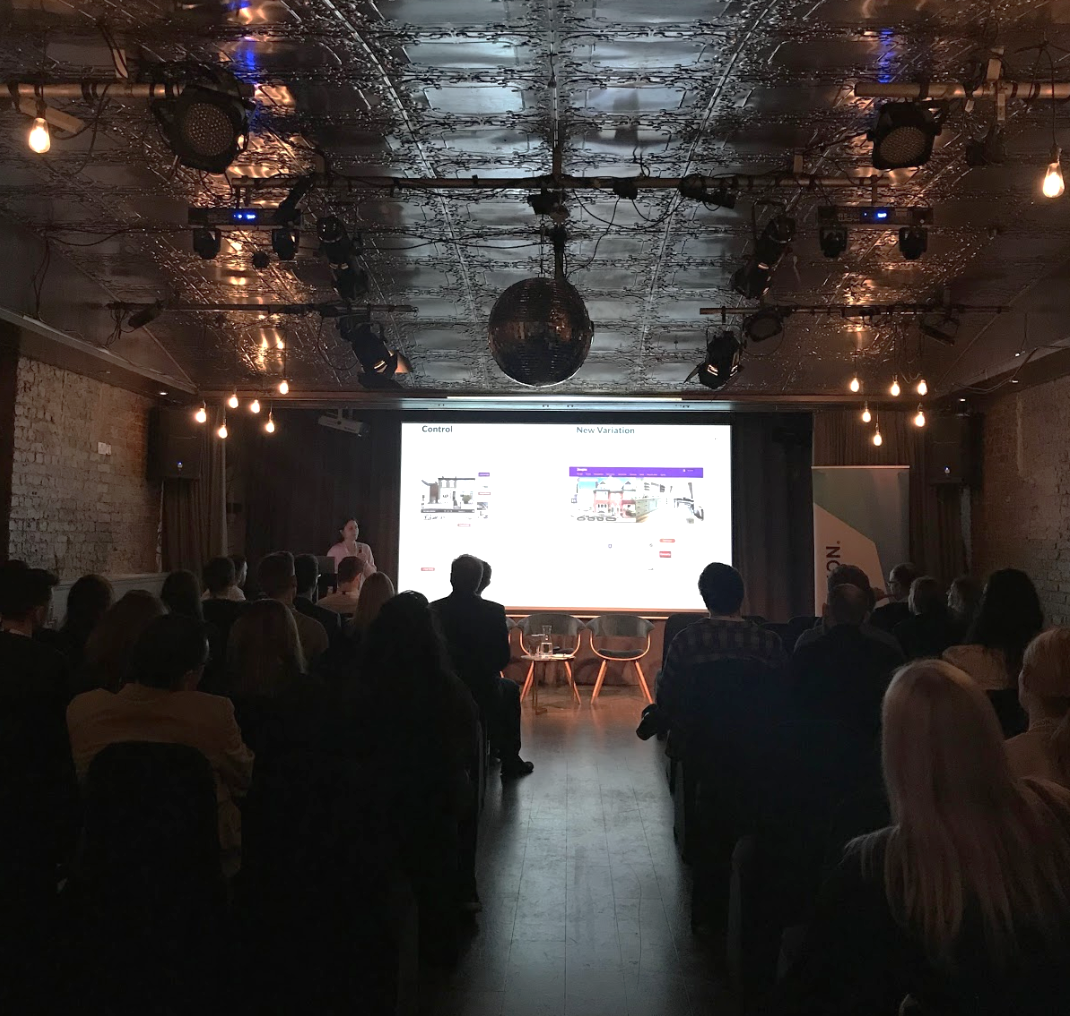 She began with examples from her own experience with Zoopla when they attempted to re-platform whilst maintaining a stable conversion rate. 


"Use AB testing to 'bake' the new design with a small percentage of users, until it's ready to replace the old one."
Veronica also explained why AB test uplifts are not reflected in business metrics. She provided an actionable insight on how to unlock potential based on the level of intent of the user – from the browsing and researching, all the way through to final conversion.
Last but definitely not least, we introduced our guests to Rob Beattie, Head of Digital Product at Domino's Pizza. Rob has been in the company for a year and a half now, and also has numerous years of experience and knowledge heading up digital product and transformation across different businesses.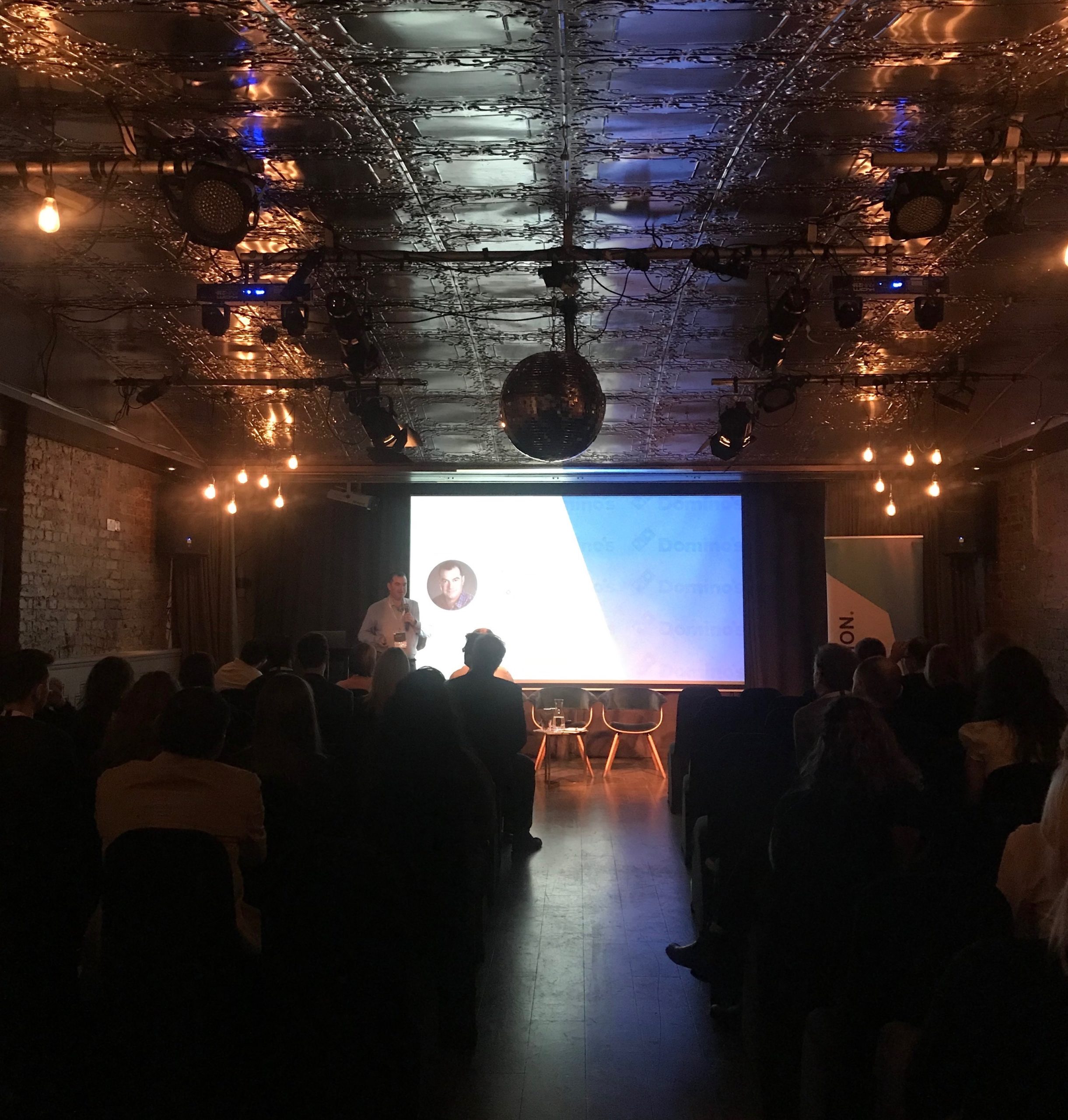 Rob took us on a journey through the years of growth and innovation at Domino's Pizza, and showed us how experimentation has been used to inform the successes so far.
He continued by sharing the role of experimentation in the business as being not only a way to sell more products and develop new features online, but to actually define their physical products as well.
Rob provided actionable insights on 'what makes a good experiment', and equally as important, 'how to run an experiment well'. Finally, our audience got to hear what the future holds for Domino's Pizza, and just how ambitious their roadmap is! 
Following the brilliant lightning talks, we held a panel Q&A where our guests took the opportunity to ask a myriad of questions about experimentation in general and specifically within their businesses.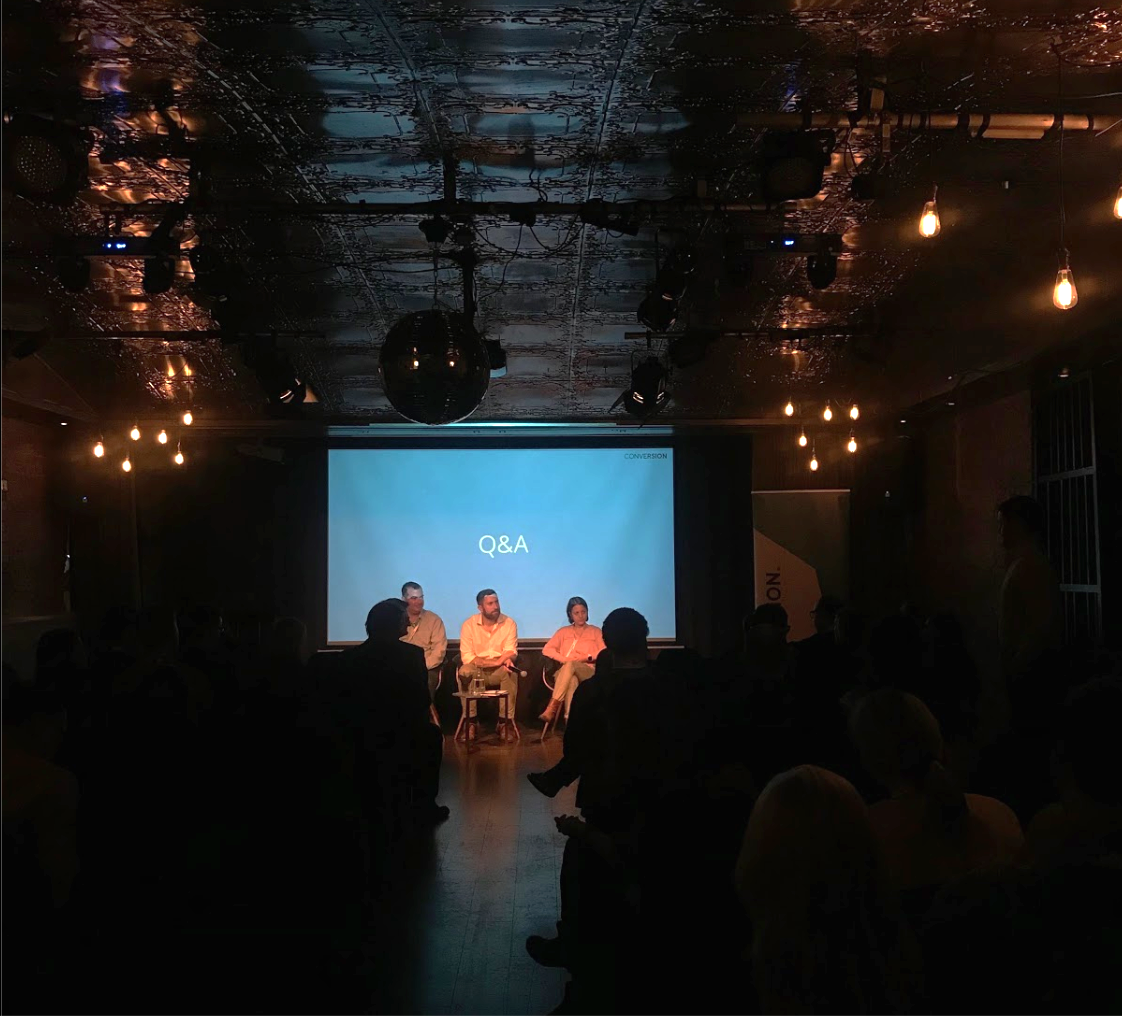 If you'd like to hear more about how you can use experimentation to inform your product roadmap and drive growth in your business, then get in touch today.
Keep an eye on our events page to make sure you don't miss out on future events, or sign-up to our mailing list by emailing marketing@conversion.com.