Guiding Kaplan's customers through the funnel increased conversion rate by 10%
Kaplan International Languages hired us to increase the percentage of high-quality leads contacting advisors. We created a 'perfect course wizard' that helped customers self-select, guiding them through the funnel and increasing the conversion rate by 10%.
Opportunity
Kaplan International Languages (KIL), a division of Kaplan Inc, is a major player in the world of international education. With 44 language schools in the UK, Ireland, USA, Canada, Australia, New Zealand, France, and Germany, KIL is a provider of English language courses and other study abroad programs for students from more than 160 countries around the world.
Focused on immersive learning experience, the main purpose of KIL's website is to display the Product portfolio and capture interest from potential students.
Kaplan had the ability to scale up traffic to the site. However, simply increasing the number of visitors to the existing lead funnel wasn't good enough and the sales team wanted to focus on providing the best counselling service to the customers with the high intent.
To further complicate the challenge, Kaplan operates across multiple markets globally and has multilingual websites with slight variations in user journeys.
Kaplan International Languages hired Conversion to help deliver a program of experimentation that would focus on customer needs at the right touch points and increase the percent of high-quality leads contacting advisors. In doing so, Conversion were tasked with building a culture of evidence-based growth, across all key markets.
Guiding the customer
User research is fundamental to Conversion's experimentation approach. Through their advanced research methodology, they identified that Kaplan customers found it difficult to compare courses and to choose one that matched their requirements. This meant that they were calling through to advisors to make a purchase but weren't really at the stage where they could make a decision.
Conversion believed that guiding customers to select the most relevant course to them would result in an increase in the lead conversion rate, as well as increase the quality of the leads. They tested this hypothesis by creating an eight-step course wizard (delivered client-side in Optimizely), that would help users find the 'perfect course'.
The goal was to establish the most relevant courses based on the customer's preferences, but also to sell the user on Kaplan, by subtly introducing benefits throughout.
In the control, visitors to Kaplan could browse pages of content about English-learning courses. With over 40 to choose from, it was hard for visitors to differentiate between courses. While most visitors would abandon their search, some would contact an advisor, who would then have to support the prospect in choosing a course.
The 'perfect course wizard' narrowed down the potential options for each prospect.
First, we asked the user their age, their reason for taking the course and their nationality. This removed any courses that were: age specific, a completely different topic or for specific nationalities. We then asked where the user would like to study, which also allowed for an "Undecided" option that filtered all the most popular courses first.
Upon completion of the 'perfect course wizard' the user would be shown a list of up to six courses that match their stated preferences, and a link to see all available courses if none of these matched what they were looking for.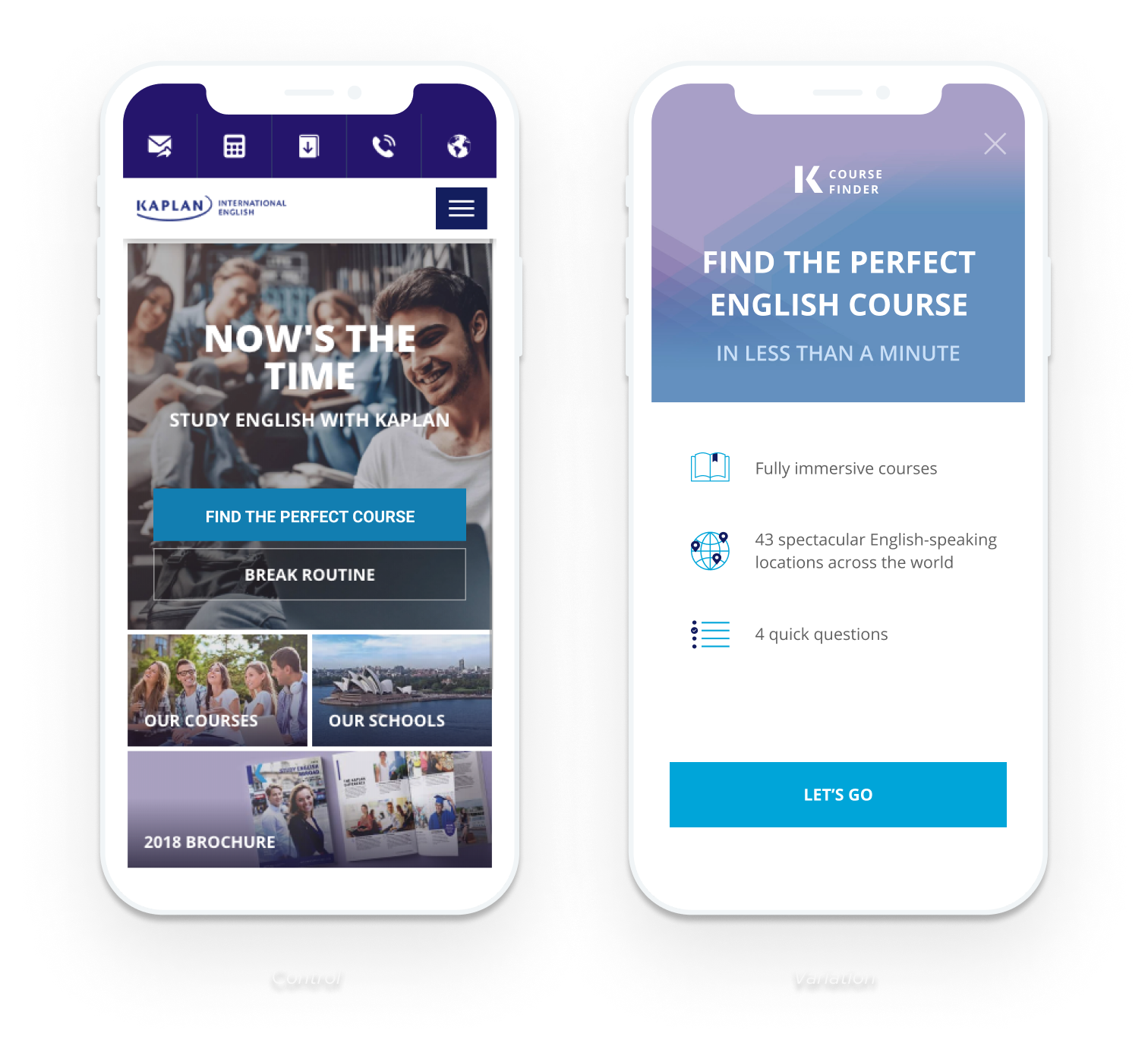 "Conversion accelerated adoption of the experimentation program within our organization and helped us to develop some exciting new features which improved our customers' experiences."
Proving the value of experimentation
Prior to launching the experiment, some stakeholders were hesitant.
Initial concerns were that changing the process from two steps to eight steps could result in a lower conversion rate.
The experiment drove a 10% increase in the lead conversion rate and made a sizeable contribution to additional annual revenue.
This project further cemented the need to put more resource into an experimentation program. This gave KIL the confidence to invest in testing ambitious functionality, rather than simple UX/UI changes. In fact, Kaplan now use Conversion's methods internally to support the roll out of an experimentation culture across the business.
10%
Increase in lead conversion rate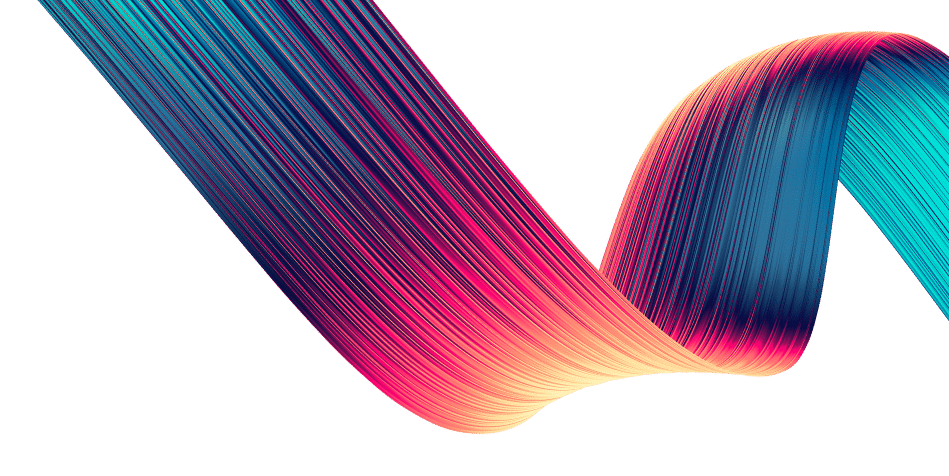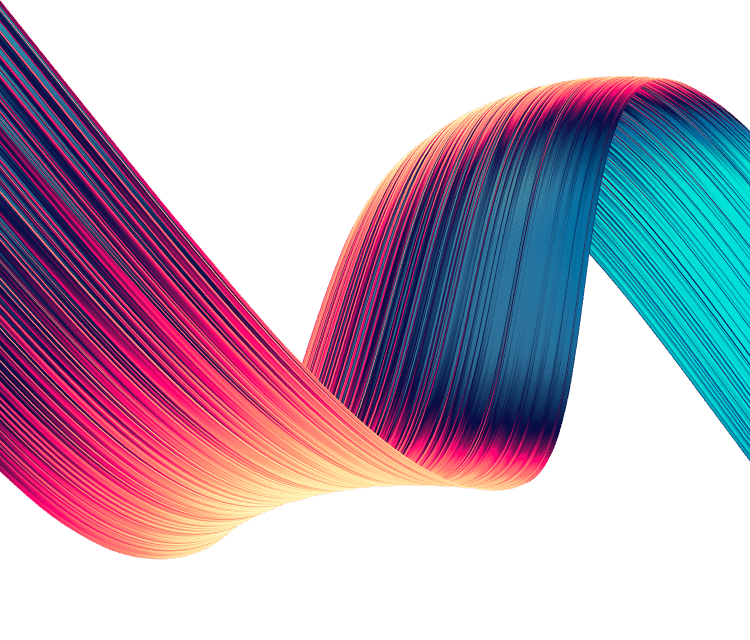 Want to work with us?
We work with everyone from small startups to some of the biggest brands in the world.
Get in touch and see how we can help you.
Contact us