One simple change to the Guardian's app increased conversions by 80%
The Guardian hired us to optimize registrations and sign-ins on their app. Working collaboratively, we simplified the onboarding flow in a proof-of-concept A/B test that delivered a huge 80% uplift in the conversion rate.
Opportunity
The Guardian's business model has changed significantly. From its print heritage, it is now a digital-first organization – with revenue streams to match.
However, digital ad revenue has trended down over time, and the Guardian needed to optimize this rapidly.
The priority was to increase the percentage of "known" visitors on the website – essentially, visitors who were both registered and signed in. That's because a high proportion of Guardian readers would visit the Guardian multiple times each day across different devices. If they weren't logged in (or even registered in the first place), the Guardian wouldn't be able to stitch together these sessions.
If they could fix this, they could understand their customers better – and use this insight to drive higher ad revenue.
That's why they brought in Conversion. On a recommendation from Facebook's growth team, the Guardian's chief digital officer hired Conversion to work collaboratively with their product and data science teams.
Solution
When starting any new project, we make sure to keep the first experiment simple.
It allows us to demonstrate the experimentation process – and it means we can identify any bottlenecks or issues rapidly, before building more complex solutions.
That's why our first A/B test for the Guardian was so simple.
We'd observed usability tests in the Guardian's onsite research labs, and realised that app users weren't aware of the benefits of either creating an account or being logged in if they already had one. In fact, the existing onboarding flow almost made it too easy for customers to access the Guardian's content.
At the bottom of the first screen in the onboarding flow were two calls-to-action: "Sign in to the Guardian" and the much more enticing "Start reading…" Not only did the "Sign in" option not appear to cater for new users, it didn't clearly demonstrate the value of being logged in to existing users.
So we made one simple change to the page. By removing several of the blue panels and the "Start reading…" call-to-action, the only option for users was to tap the "Continue" button.
This took them to a screen where they could easily sign in with Facebook or Google, and also see reasons why they should sign in or create an account. (This was the same screen that they'd see if they tapped "Sign in to the Guardian" on the control.)
If they wanted to continue without signing in, they still could – but this was no longer a prominent option.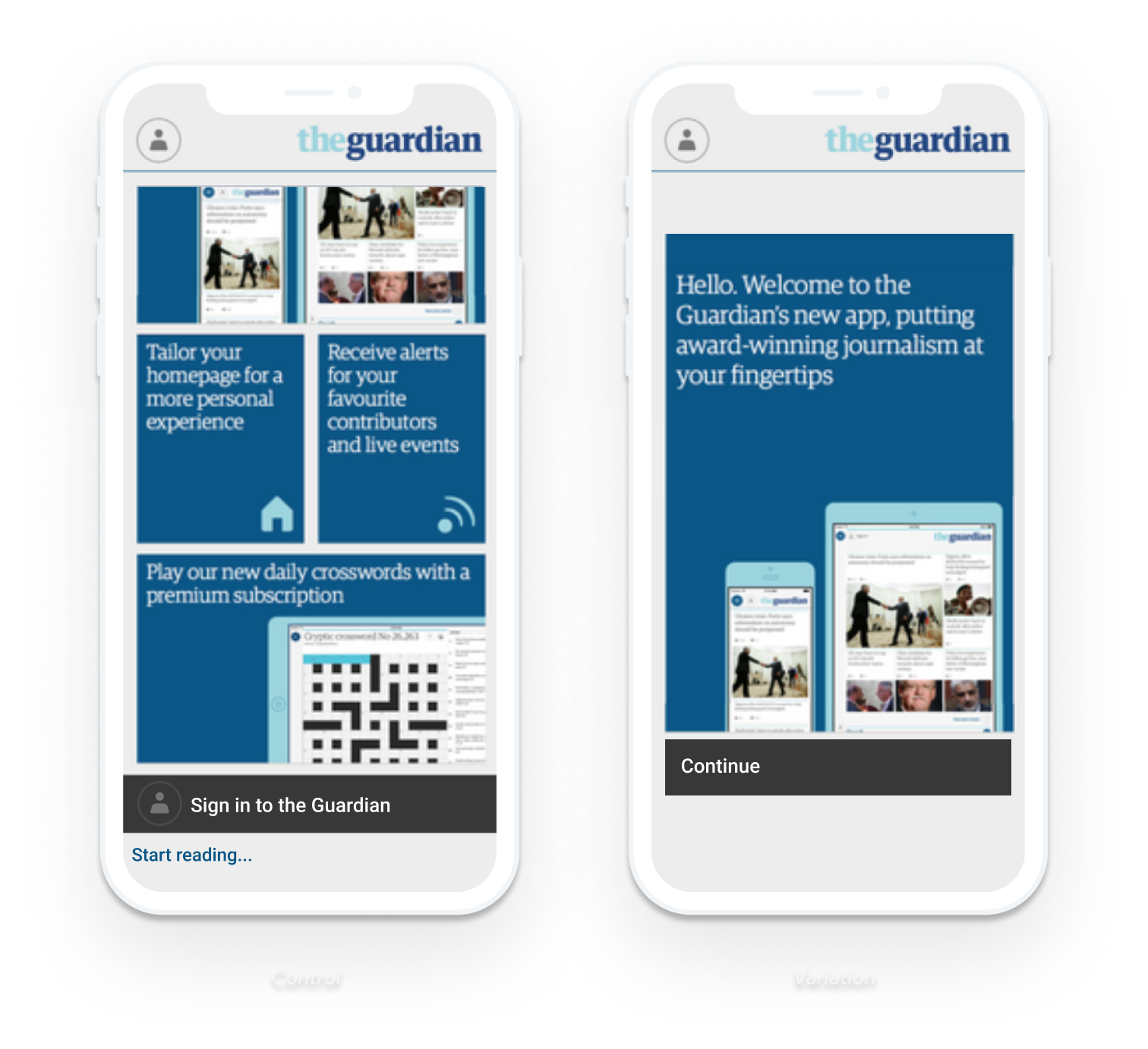 Result
This one experiment alone increased registrations and sign-ins by 80%.
It is of course very rare to see such a high uplift – especially on a mature product, and let alone with the first A/B test in a new experimentation program.
The success of this experiment and the program as a whole led to multiple projects for the Guardian and Conversion. Together we optimized the web and app to increase registrations, reader engagement and even the initial concepts of the Guardian's new donation model (which now drives more revenue than ads).
80%
Increase in registrations and sign-ins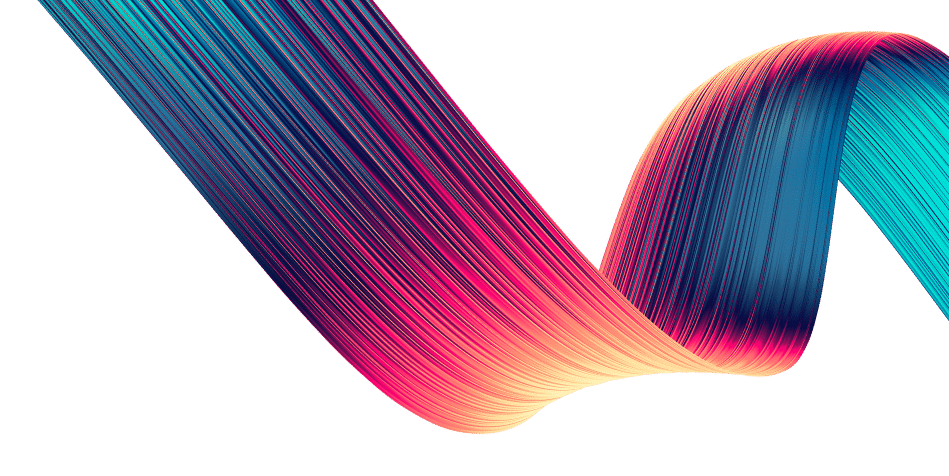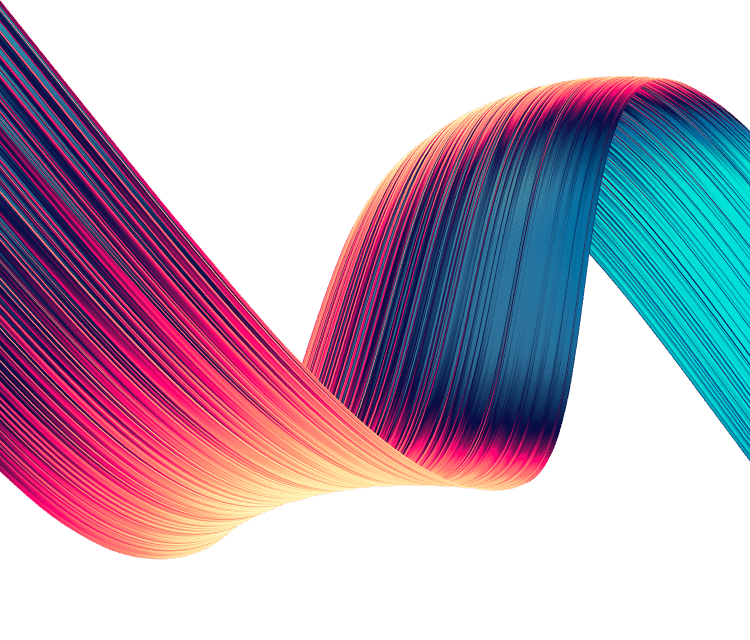 Want to work with us?
We work with everyone from small startups to some of the biggest brands in the world.
Get in touch and see how we can help you.
Contact us