Tripling Buyagift's entire revenue target with only our first experiment
Buyagift hired us to help them achieve their extremely ambitious growth targets. With only our first experiment, we were able to more than triple the target we'd been set for the entire program, putting them in an extremely strong position going into their peak season in January.
Opportunity
Buyagift, the UK's leading provider of experience days, are a business that understands the value of incremental change.
When we first started working with them, they'd been running ad hoc a/b tests for a while, but they were struggling to really understand their users' behavior – specifically, why weren't they converting in greater numbers?
With targets to hit in preparation for their peak period in January, they were looking for a quick way to level up their experimentation program and take some of this untapped potential off the table.
As a result, we were hired by Buyagift's Marketing Director and tasked with understanding where the key customer challenges were.
The project came with an extremely bold target: by the end of January – so within six months of kickstarting the program – Buyagift wanted us to have achieved an ROI of more than 750%.
We knew this would require a lot of skill, savvy and hard work, but having achieved similar results for many of our clients in the past, we were confident we could do it.
Research first
From our user research we quickly discovered a common behavior that we believed to be negatively affecting Buyagift's users' propensity to purchase.
After landing on the site and browsing the most appropriate gift experience for them, users were often dropping out of the funnel to look for better prices elsewhere.
We knew that if we could persuade them to make an impulse purchase, without wanting to leave the site in search of better deals, we could generate a big uplift in Buyagift's conversion rate.
Making the most of what you've got
Buyagift had a brilliant best price guarantee policy, but they weren't doing much to promote it on their website. In fact, for a customer to come across this information, they would have to go well out of their way to find it.
We hypothesized that if users were aware of this policy, they'd be less likely to leave the website in search of better deals and therefore more likely to make a purchase.
In our first experiment, we tested this hypothesis by adding a widget to each of their product detail pages that displayed information about their best price guarantee.
One key issue with best price guarantees, though, is that users often have a hard-time believing them.
We believed that if Buyagift's users understood how Buyagift had been able to obtain the cheapest price on the market, they'd be more inclined to trust the best price guarantee.
In order to test this hypothesis, we decided to run an a/b test, splitting the website's traffic evenly between the original version of the product detail page and the new version we'd created, which included information about the best price guarantee and how it had been obtained.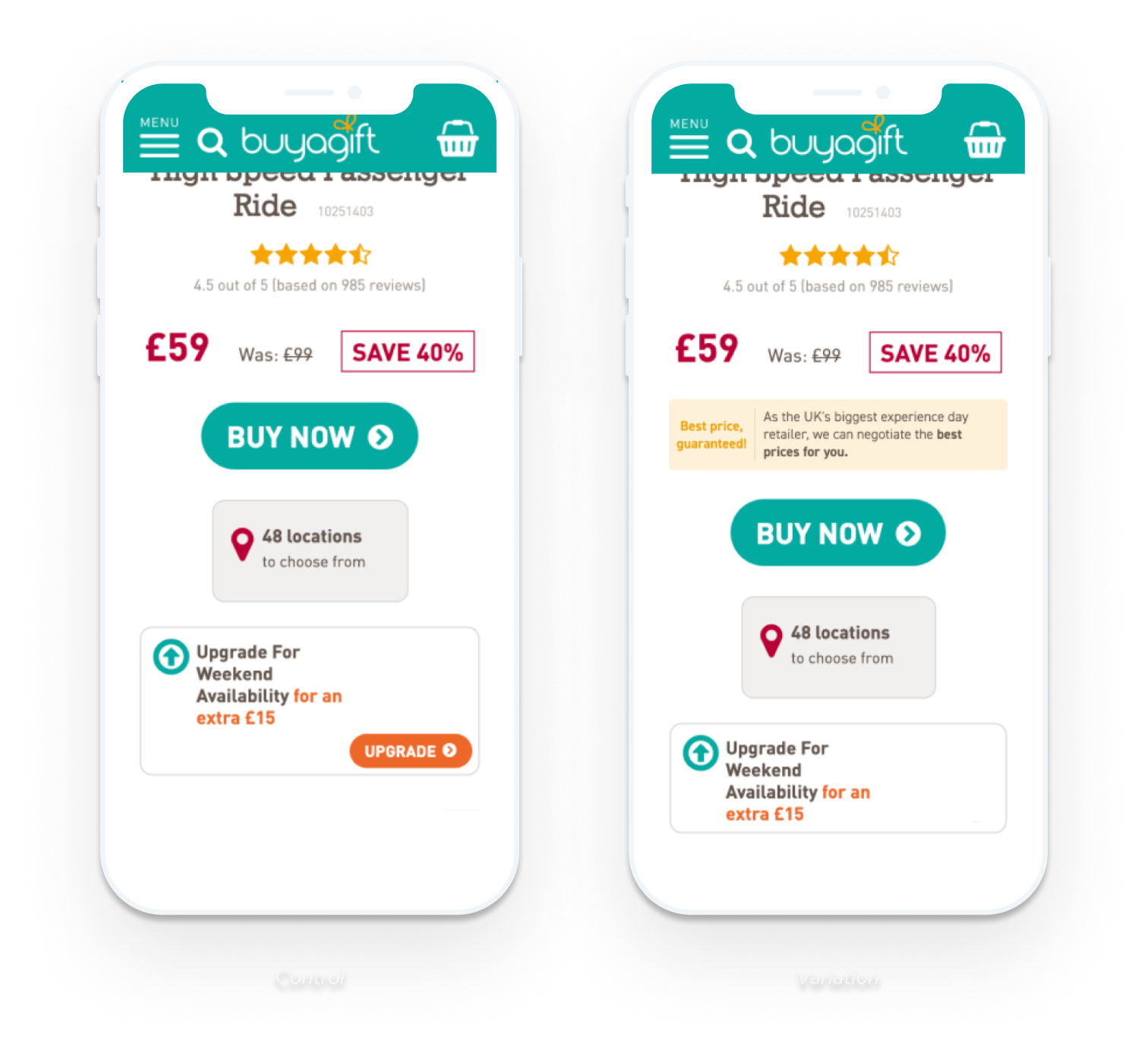 Result
As predicted, the new variation significantly outperformed the original page, increasing sales by 9.6%.
When annualised, this amounts to an increase of more than £2.3m in additional revenue, meaning that with our first experiment alone, we'd more than tripled the entire program's revenue target.
Equally important, having achieved these results in under three weeks, these changes were made well in time for Buyagift's peak season in January, when they were sure to have the biggest impact.
3x
Revenue target with our first experiment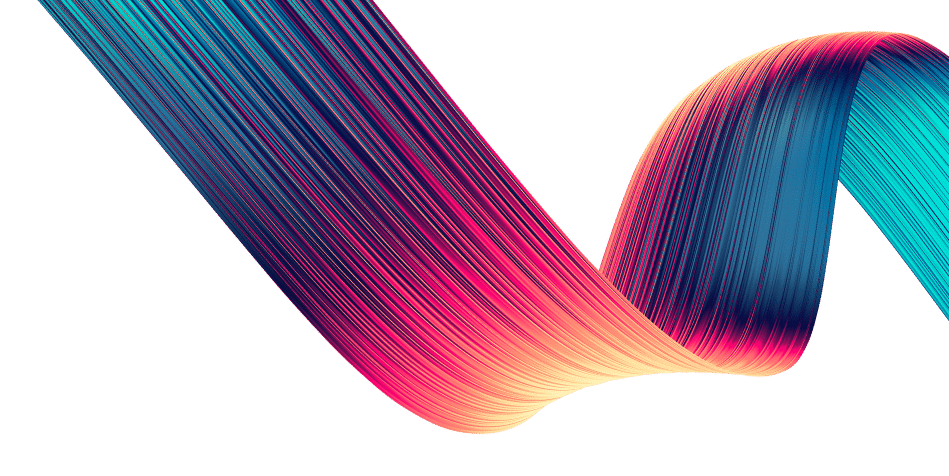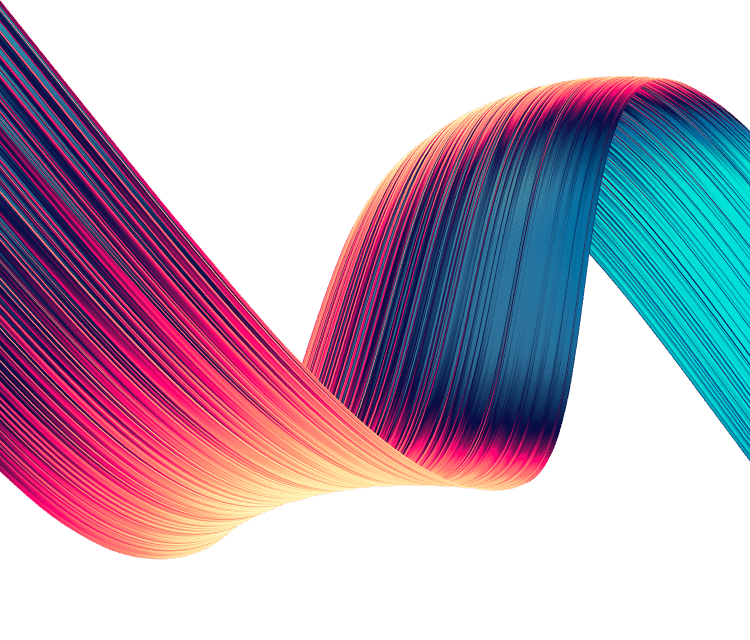 Want to work with us?
We work with everyone from small startups to some of the biggest brands in the world.
Get in touch and see how we can help you.
Contact us