Groomed for success: Building an experimentation program for a high growth business
Dollar Shave Club was founded by Michael Dubin and Mark Levine to solve a very basic problem: men were frustrated with the high cost and inconvenience of restocking razor blades. Dubin and Levine solved that problem by pioneering a hassle-free subscription model that delivers affordable personal grooming items to customers' doors.
Building on Dubin's initial, quirky and emotionally lovable videos and subscription package that launched their success, Dollar Shave Club continues to expand their product lines while maintaining a casual and approachable brand. Now, five years later, the business that launched out of Dubin's apartment has been acquired by the global investment giant, Unilever.
Groomed for success: Building an experimentation program for a high growth business
As a customer-centered company whose core product was designed to make people's lives easier, Dollar Shave Club's greatest advantage has always been putting customers and customer experience first. With this in mind, they knew they had to accelerate their customer insights to leverage their brand and stay ahead of the competition.
To accomplish this, they needed to create an insight-driven digital program to increase their confidence in their customer experience decision-making. That's where the Dollar Shave Club's intrapreneurial leaders, Tsega Dinka and Diana Smith rose to the challenge. As leaders in Digital Operations and Product Management, Tsega and Diana knew that they needed a great experimentation program to accelerate their growth and insights.
Business Goals
Dollar Shave Club had three main business goals from the initial experimentation engagement with Conversion, which were to:
Get quick wins and prove the ROI from the investment in the experimentation program. This was critical to gain internal buy-in to continue the program.

Generate significant customer insights that they can disseminate across business units and marketing channels to identify opportunities and accelerate business growth.

Increase the adoption of experimentation by different teams throughout the company to create a culture of experimentation.
Realizing the importance of experimentation for an insight-driven digital program, Dollar Shave Club had built a home-grown split testing tool. However, this came with a few challenges that were holding back their experimentation velocity.
Speed, testing velocity and resources
Due to the need for engineering resources for launching new tests, the Dollar Shave Club team often had to choose between building new features or launching experiments. This led to a guess-work prioritization queue to decide which experiments to run and which to abandon. This often restricted Dollar Shave Club from testing important, potentially profitable, ideas. They knew they needed to accelerate their testing velocity in order to quickly validate hypotheses and produce significant customer insights. They needed to bypass their internal engineering team with experts dedicated solely to experimentation and analysis could run experiments freely.
Proving the ROI
Dollar Shave Club decided to bring in an external testing tool to ramp up their velocity. Tsega, the VP of Operations, needed to get buy-in from not only his team, but also senior executives and other departments within Dollar Shave Club. He faced reluctance within the company to abandon the investment they had made in the internal tool. Tsega knew that the company would fall behind if it didn't make this decision, however, and decided to spearhead the change from internal to external tools. While the eventual goal was to use experimentation for customer insights, the first hurdle and priority for the program was to prove ROI for the engagement. The initial project had very high visibility from within the organization because the team needed to prove that they were making the right decision in bringing in an outside tool. Proving the ROI was the key for the team to be able to continue the experimentation program with an external tool.
Experimentation expertise
In order to ensure the success of the experimentation program, Dollar Shave Club soon realized that the services provided by the testing tool weren't going to make the program successful. Not only did they need a tool, but they also needed a partner that they could trust to build a strong process and an expert team to build their long-term insight-driven culture.
Solution
Conversion
Tsega and Chief Digital Officer Alan Wizeman hired Conversion to bring proven consultative expertise and a nimble agency team to plan and run great experiments. Conversion immediately added expert website analysis, customer experience ideas, and a full experimentation system to create a company-wide culture of experimentation. Conversion got started right away, analyzing Dollar Shave Club's customer data using our proprietary frameworks and methodologies, such as the LIFT Model®, PIE Prioritization Framework®, and the Infinity Experimentation Process®.
PIE Prioritization Framework
Conversion's PIE Prioritization Framework identifies digital experience improvements based on their Potential for improvement, Importance to the business, and Ease of implementation. The flexible framework can be applied to any area of business where prioritization decision-making is required. For example, Conversion's PIE Prioritization Analysis revealed the e-commerce acquisition funnel as the highest priority. Identified as the area with the highest visibility along with the highest opportunity, the first phase of testing started here before expanding to the many landing pages that fed into the purchase experience.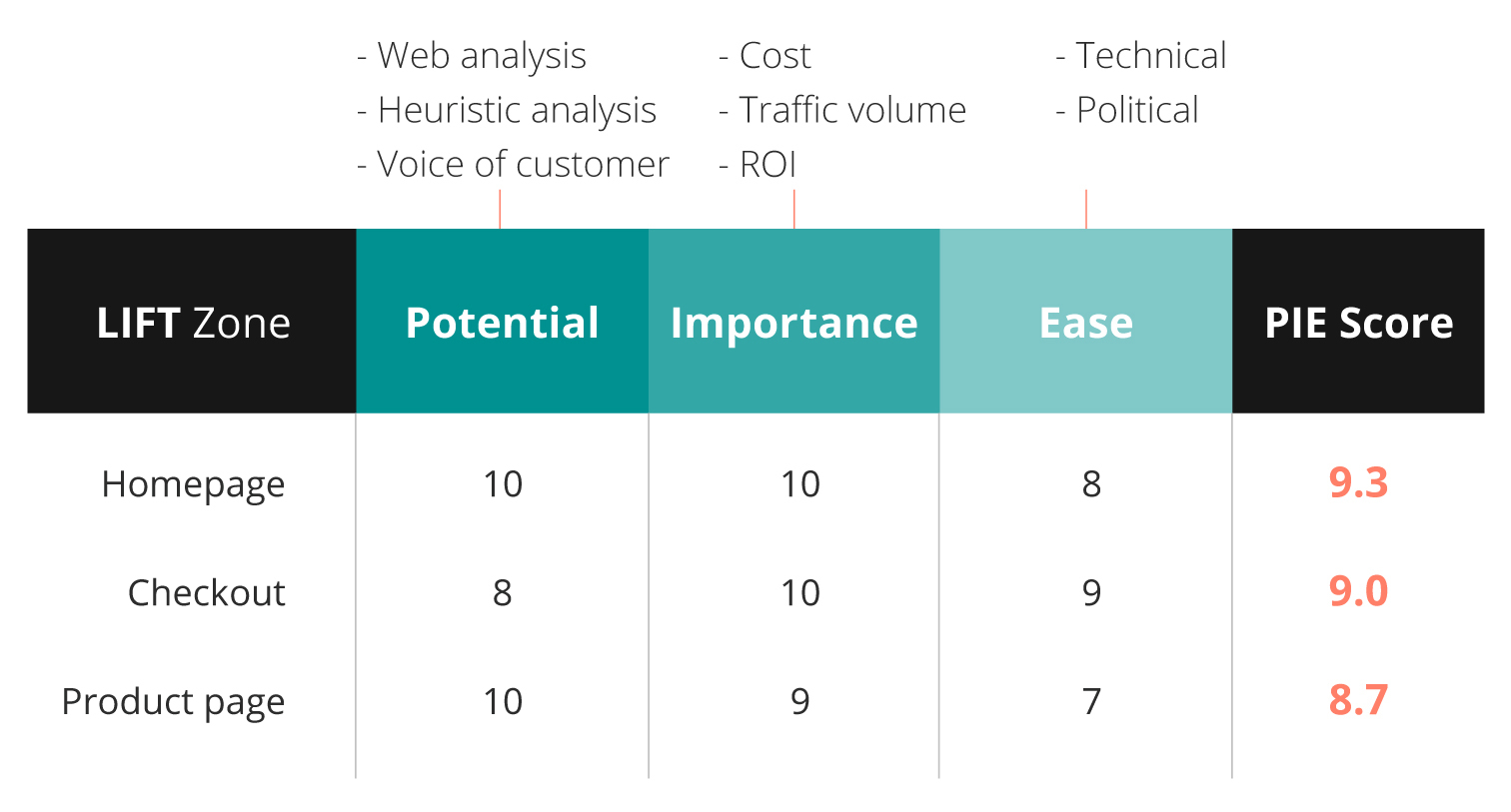 The Behavioural Science Approach
Conversion's Behavioural Science methodology explores customers' emotional needs and expectations to create visual and verbal cues that trigger resonant buyer emotions. By understanding customers' emotions, they can design much more appealing customer experiences. Conversion's team used their expertise in Behavioural Science and User Experience to identify the most important improvements to the customer experience. For example, they identified where the copywriting in the e-commerce funnel was straying away from the brand's conversational tone. Identifying this, Conversion improved key aspects of the e-commerce copy that dramatically improved revenue.
Result
Increased conversion rate by 11%
Conversion's experiments use sophisticated Design of Experiment (DOE) principles that ensure each test can produce actionable customer insights in addition to revenue growth. In one test, for example, which was designed to discover the psychological principles that influence the customers' purchasing and decision making process, Conversion studied a cognitive bias called Loss Aversion. Based on the experiment result, Dollar Shave Club validated a new way to increase the perceived value of the shaving kit starter pack, overcoming the customers' Loss Aversion bias and increasing subscription conversion rate by 11%.
Experimentation expertise that paid for itself
The increased conversion rate for early experiments translated to significant new revenue. The initial tests for the proof-of-concept not only demonstrated Conversion's expertise, but also paid for the annual program, including both the testing tool and Conversion's services team. The Dollar Shave Club leadership realized that Conversion could provide an expertise that they didn't initially know they needed in order to run great experimentation programs and that their expertise would more than pay for itself.
Improved budget efficiency
Conversion applied its Experimentation Operating System (EOS), and conducted a full audit for Dollar Shave Club to assess the barriers that are inhibiting them from successful experimentation systems. Also known as the Experimentation PACET®, Conversion evaluated Dollar Shave Club's experimentation Processes, Accountability of the team members involved, the current experimentation Culture and Expertise, and the Technology to run experiments.In their audit of Dollar Shave Club's technology stack and budget accountability, Conversion also identified opportunities to improve the efficiency of Dollar Shave Club's search engine marketing (SEM) budget and marketing technologies.
Looking into the future
Throughout the engagement, Conversion has built a strong consultancy partnership that the Dollar Shave Club team can trust. From fully understanding their needs to building effective experimentation strategies to drive impactful customer insights, Conversion has become an essential part of the Dollar Shave Club team. They are looking forward to expanding Conversion's insight-driven methodologies into even more areas of the business to continuously increase decision-making confidence.
How did we do it? Watch the pre-recorded webinar presentation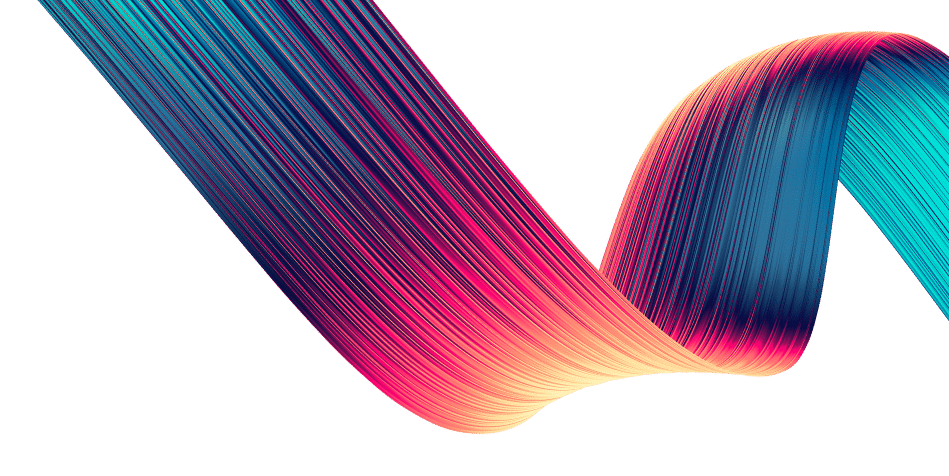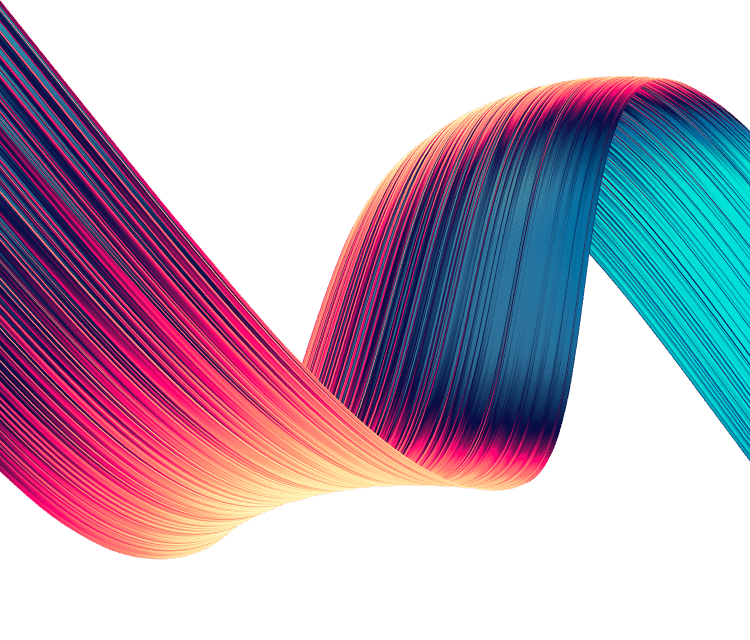 Want to work with us?
We work with everyone from small startups to some of the biggest brands in the world.
Get in touch and see how we can help you.
Contact us