Uncovering a powerful motivational lever by testing the value proposition placement
We partnered with TaylorMade to test their free shipping value proposition throughout the funnel, generating a series of winning experiments in the process.
Uncovering a powerful motivational lever by testing the value proposition placement
TaylorMade, founded in 1979, is one of the top sports equipment manufacturing companies in the U.S. and focuses on golf gear. The company provides detailed information about products and sells direct to consumers on its website www.taylormadegolf.com.
A snapshot of the TaylorMade homepage from Fall 2020
The Demand for Free Shipping
TaylorMade faced a common challenge among companies with a strong brand presence: they had built a highly functional website experience where visitors could obtain excellent product information on the site, but favored shopping on other online sporting goods retailers and local stores websites to make their final purchase.
TaylorMade knew their free shipping offer could provide a competitive edge in the marketplace. Adding to their competitive value proposition, they also offered financing options and trade-in opportunities. However, TaylorMade's free shipping messaging lacked the clarity and consistency needed to communicate effectively with their visitors.
To improve their e-commerce conversion rates, the company recognized the need to experiment to determine optimal free shipping placement and messaging. TaylorMade turned to Conversion for help in identifying insights and enhancing their online win rate.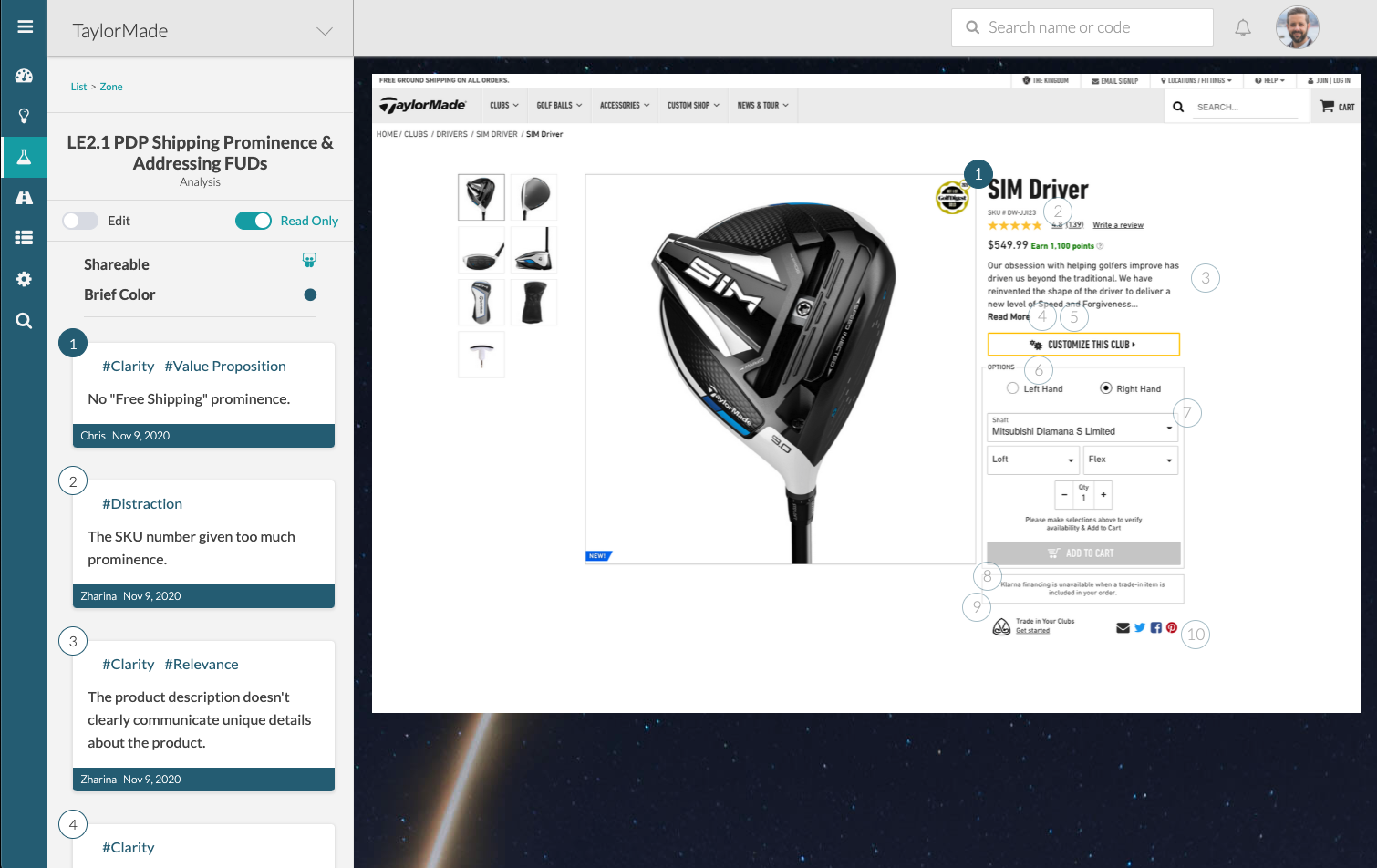 A snapshot of the LIFT analysis conducted on TaylorMade's PDP page.
Solution
Early 2020, Conversion conducted their first experiment for TaylorMade by adding free shipping language to their site-wide announcement bar located in their navigation.
The test did not provide definitive results. An inexperienced team might have walked away at this point, determining that adding free shipping language didn't improve conversion. However, Conversion's strategy team knows that more experimentation is often necessary when inconclusive test results are obtained.
Conversion was able to determine this was one such case because we have developed a mature approach to testing through extensive experience working with customers such as Microsoft. In fact, we believe no test is a write-off.
That's because we dive deeply into analyzing test results, message placement and business context before we reach conclusions. As a result, we conducted additional tests for TaylorMade, studying the behavior of users more closely and evaluating each stage of their buying journey. That gave us the insight to tailor different messaging to influence visitor behavior through each stage.
From there, our team moved the free shipping details to two data points on the product page (PDP) and tested its impact over four weeks from May to June 2020.
Armed with the data we collected, our team moved the test higher in the sales funnel and changed the language to read, "Free Shipping by TaylorMade" as opposed to the generic free shipping offer. This subtle language change made a huge difference for TaylorMade's online shoppers, showing that it isn't just the free shipping message that sells, it's about where the message is placed during the buyer's journey.
The PDP test yielded positive results, prompting our strategists to test a subsequent round for the PLP for four weeks between October and November 2020.
Mobile vs Desktop
Our tests across mobile and desktop platforms provided different recommendations. Conversion provided Variation A to use for desktop visitors and Variation C which maximizes revenue impact with mobile users. Both variations included the free shipping message that improved conversion overall.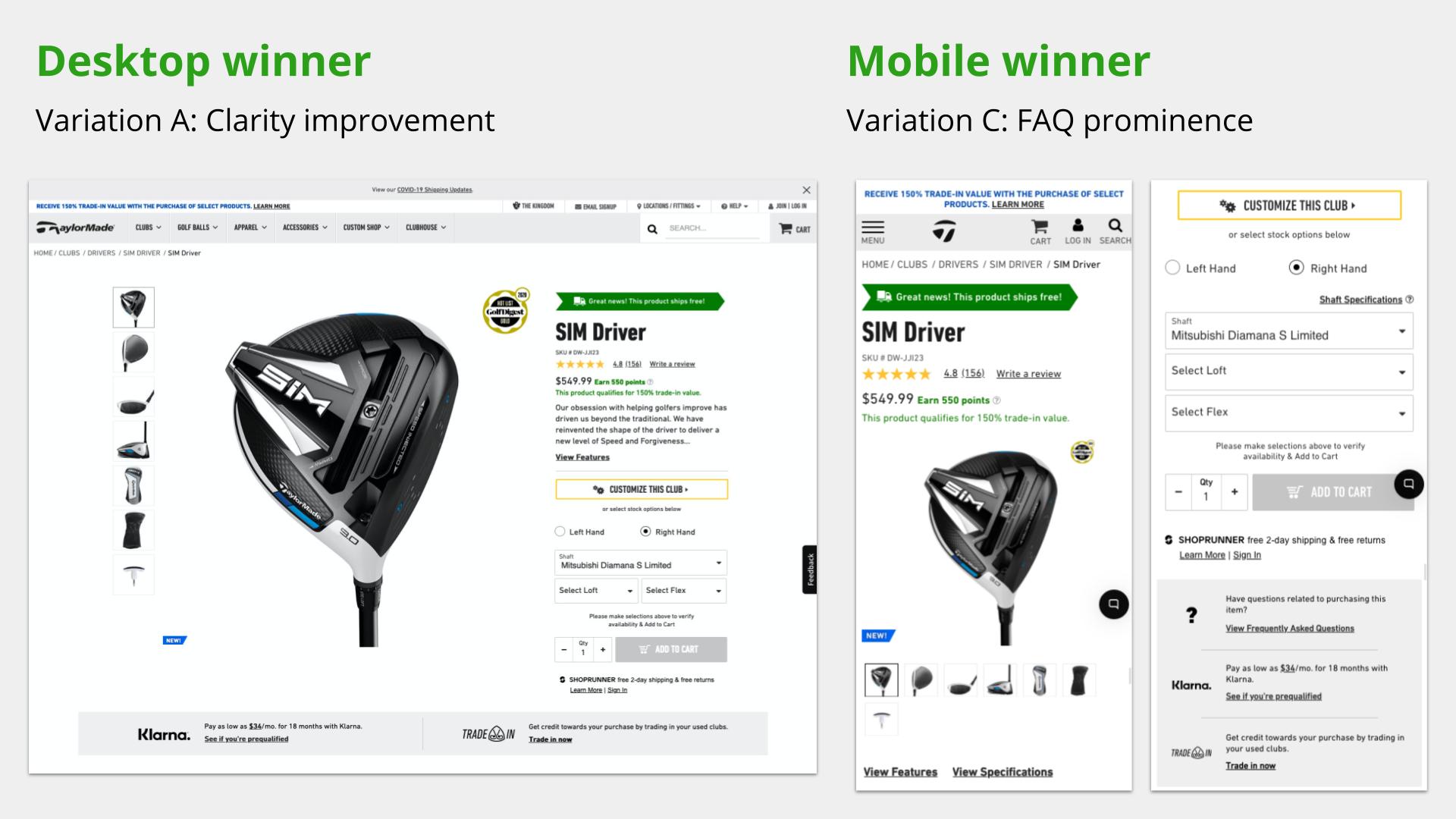 Result
On an aggregate standpoint, results showed a 3.74% increase in order confirmations with Variation B. Overall, there was a 2.9% order confirmation increase, proving that the addition of a carefully tailored free shipping message can improve sales across SKUs.
Over the six-month experimentation period, Conversion was able to test different methods of providing the free shipping offer to find the language and placement that would have the greatest results for TaylorMade. TaylorMade's free shipping changes represent a powerful lever to build on and Conversion is working with the company to implement further tests.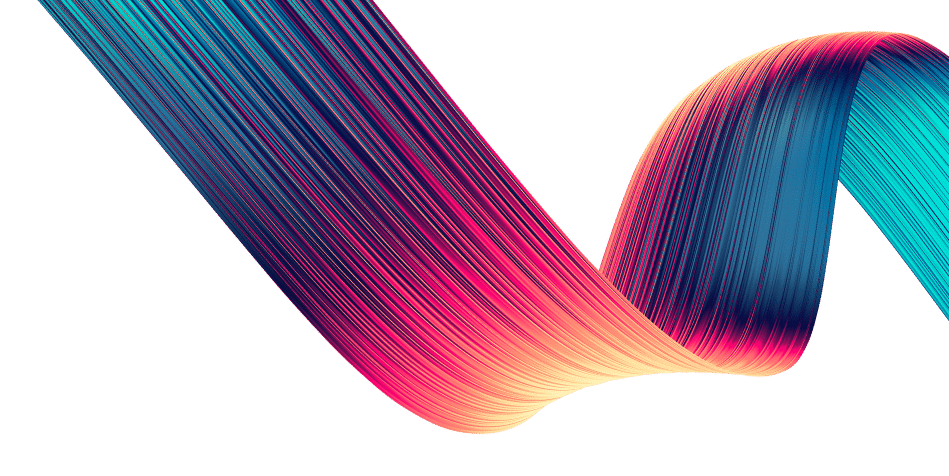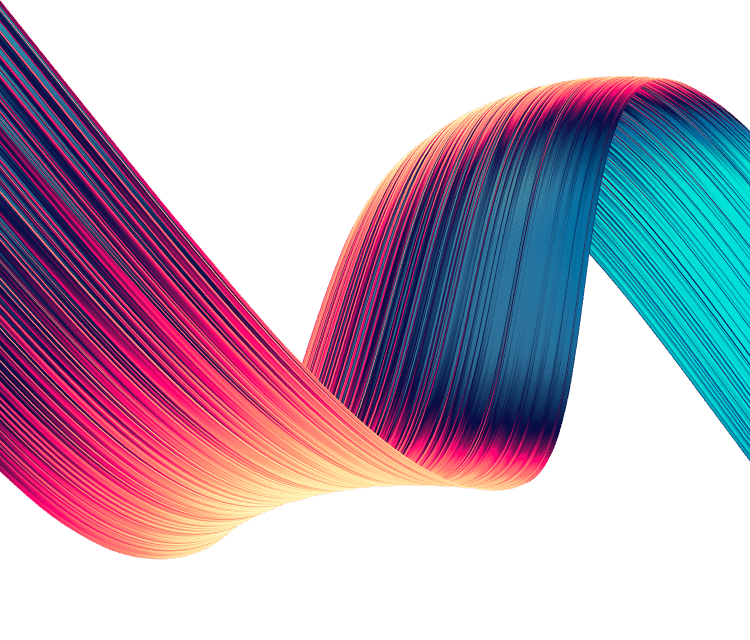 Want to work with us?
We work with everyone from small startups to some of the biggest brands in the world.
Get in touch and see how we can help you.
Contact us