Delivering an 18x return on investment for Gousto by kick-starting their CRO program
Having previously struggled to implement their own in-house CRO program, Gousto brought us on to kick-start a high-velocity experimentation program focussing on AOV in the Gousto Market. With just one experiment, we were able to increase ancillary sales by 20%. In fact, we were so successful focusing on AOV, that we were asked to expand our remit across acquisition and retention as well.
Opportunity
Gousto had an unusual problem.
As the UK's leaders in food recipe subscription services, they are hugely popular. In fact, they are so popular that they were operating at capacity and couldn't increase their customer base significantly.
But as a Venture Capital backed business, they still had growth targets to hit. So instead of growing their customer base, their short-term targets were instead focused on increasing average order value.
Gousto had tried experimentation in the past – but had decided it wasn't for them. They'd bought a licence for Optimizely, but after a few unsuccessful attempts, it wasn't being used.
That's where Conversion came in. As their VP of Digital Product had worked with Conversion before, he'd seen first-hand their experience in turning customer insights into results.
We worked with the Gousto team to optimize their customer experience: utilising principles of behavioral economics to improve performance. After contributing some incredibly positive results, we believed we could extend this advantage by focusing on Gousto's marketplace – where they'd sell third-party products like wine, beer and desserts.
Solution
We knew that customers weren't actively engaging with marketplace products. Our priority was to understand 'why'.
Our extensive customer research showed that a large proportion of users didn't even know the marketplace existed. Our scroll reach analysis supported this, suggesting that only a fraction of customers were reaching the market products on the page.
With one experiment, we re-positioned the marketplace as a step in the order process, rather than an optional extra.
On the order confirmation page, 'The Gousto Market' just about appeared above the fold, but with no real messaging or clear imagery to further entice the customer who had just placed their order.
We reduced the size of the confirmation messaging, and positioned it as a 'completed step' in the order process. This made it more compact, and provided more room above the fold to increase visibility of the Gousto Market.
We then added a second step that prompted the customer to 'Add desserts, drinks, snacks & more from the Gousto Market'. These were the most popular categories in the marketplace, and highlighted the variety of optional extras on offer.
By re-positioning the Gousto Market as a step in the order process and optimizing the messaging and page layout to increase its prominence, we believed it would increase exposure and therefore, purchases of ancillary products.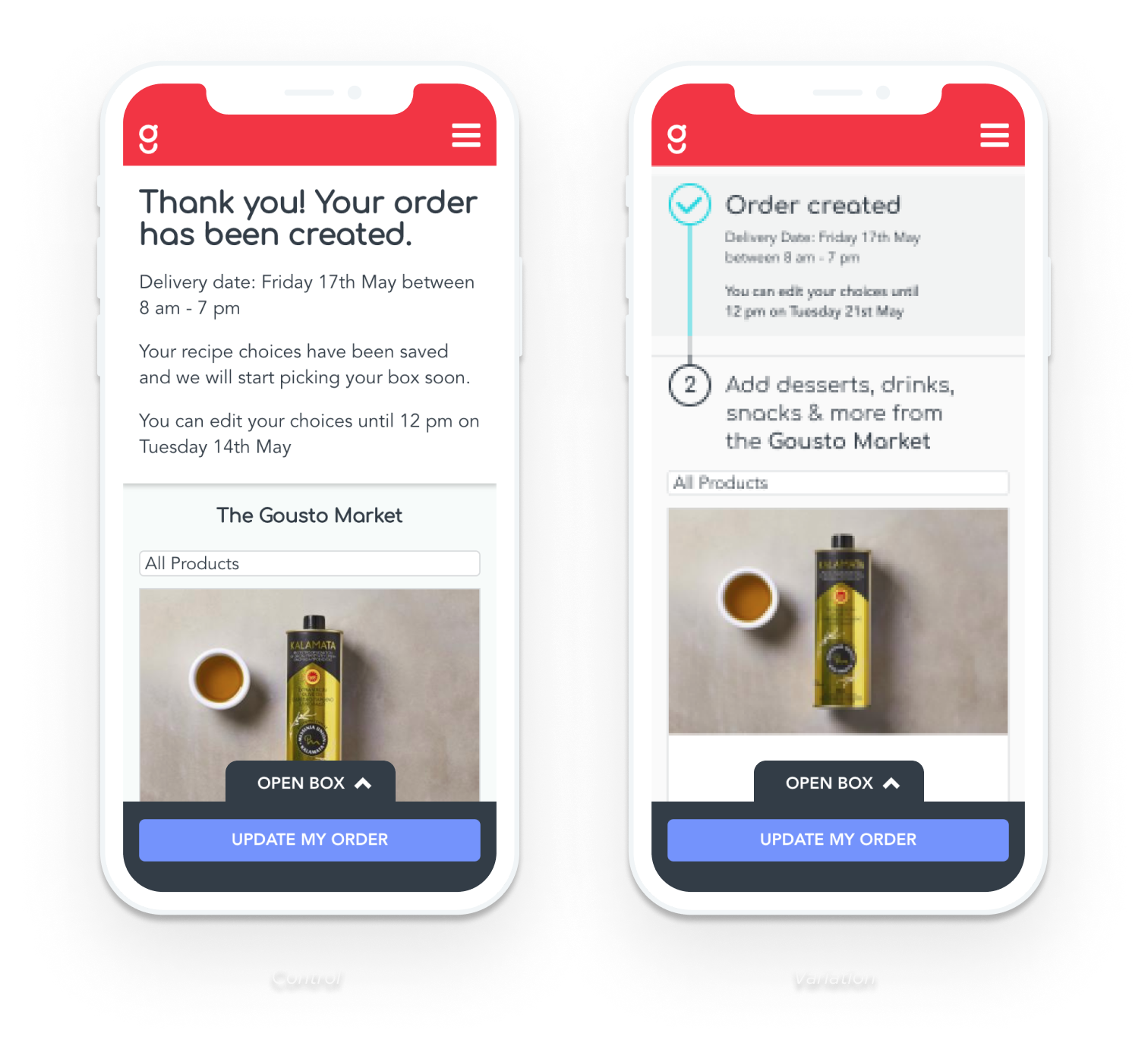 Result
The results were clear – this one experiment increased highly-profitable ancillary sales by a massive 20%.
We positively iterated on this result, and continued a run of winning experiments testing across the site to increase AOV.
Gousto were so impressed with the work being delivered, that after just five months of working together, they asked us to expand our remit to focus on acquisition in the subscription funnel, and also optimizing for customer retention – resulting in an 18x return on investment in just 18 months.
20%
Increase in ancillary sales with one experiment
18x
Return on investment in just 18 months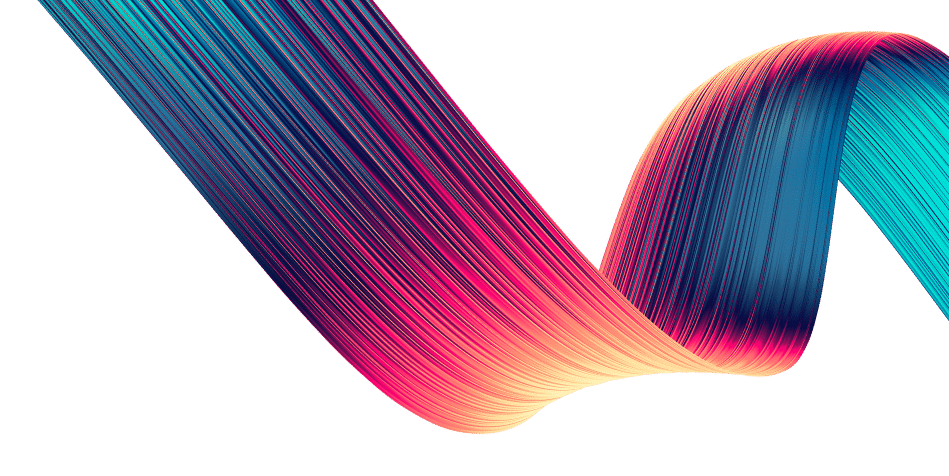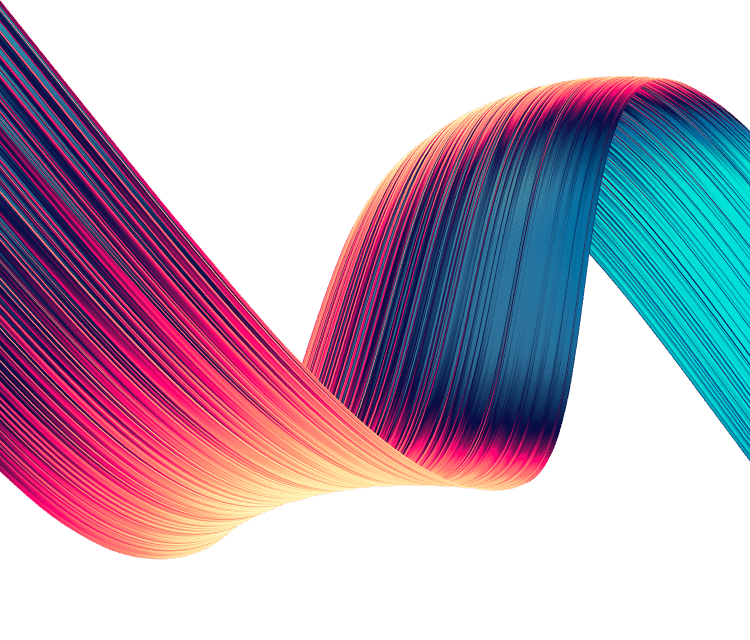 Want to work with us?
We work with everyone from small startups to some of the biggest brands in the world.
Get in touch and see how we can help you.
Contact us