Today we are very excited to announce the public launch of our Optimizely Chrome Extension. We've been using the extension internally and been improving the functionality over the past year.
We began rolling it out to our clients over the last few months, and after some great feedback we decided to put it into private beta last month. Today, we are thrilled to share it with everyone!
Solving problems you never knew you had.
We feel like Conversion.com's Optimizely Chrome Extension is one of those wonderful tools that you never knew you needed – until you start using it. And now that we've started, we couldn't live without it.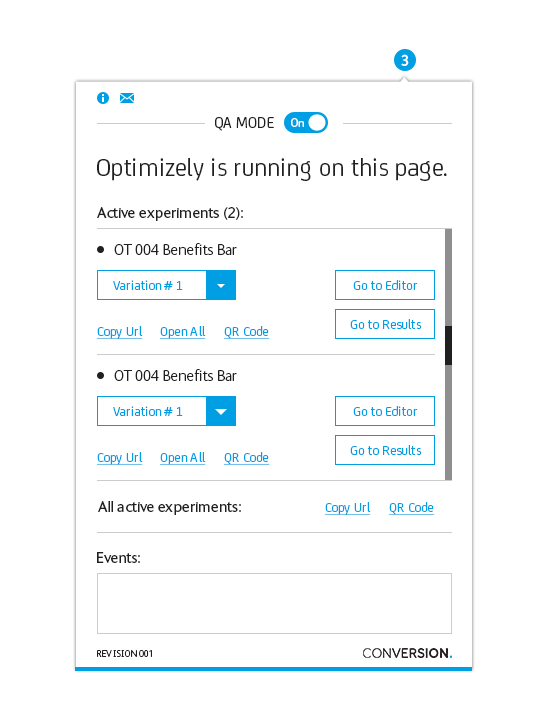 What does the extension do?
The feature list is impressive and always growing. At the time of launch, the core features we want to highlight are below. Here are 8 great reasons you should install the extension today.
Quickly see whether Optimizely is running on the page (if the circle turns blue, Optimizely has been detected on the page)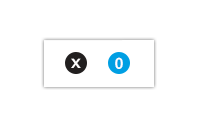 See how many experiments are running on the page (that's the white number within the blue circle)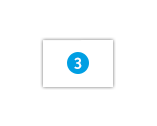 Toggle between QA mode to see your experiments and variations that are not yet live with the flick of a switch*

*Be sure to set up the QA cookie first – only users with the QA cookie set-up will be able to see tests in QA mode.
Switch variations quickly within an experiment with the handy drop-down selector. This will reload the page and bucket you into whichever variation you have selected.

Jump straight into the Results and Editor pages of any experiment. Just make sure you're logged into your Optimizely account!

Copy an experiment URL to the clipboard – this way you can be sure that you and your colleagues are looking at the same thing!

Thought the QR code was dead? Wrong! We finally found a great use for the QR code. Snap a picture of the QR code to see the same experiment and variation quickly on your mobile device.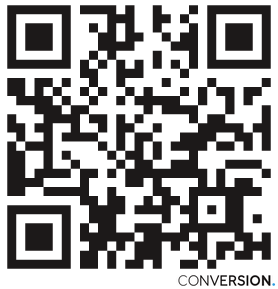 Finally, make sure you are tracking the right events with the events console. This will show you Optimizely tracking, segmentation info and manual activation info.

Check out the FAQ for the full feature list and more detail!
Once you've installed it, be sure to take it out for a spin.
We'd suggest the following activities as a great way to get started and set you up for success:
Read the FAQ
Set up a QA cookie, to make the best use of QA mode and to check out your experiments before they go live!
Visit a page you're running a test on, and check out all the experiments and variations with one handy interface
Before you start using the extension please be sure to review Optimizely's best practices, and be sure to mask descriptive names of your tests.
Send us your feedback!
We hope you'll find this new tool as useful as we have. If you want to send us feature requests, report bugs, or tell our Optimizely Certified Development team just how much you appreciate them, please use the handy little "Get in touch" button on the extension.
What are you waiting for?
Click here to get your hands on the extension and start saving time!